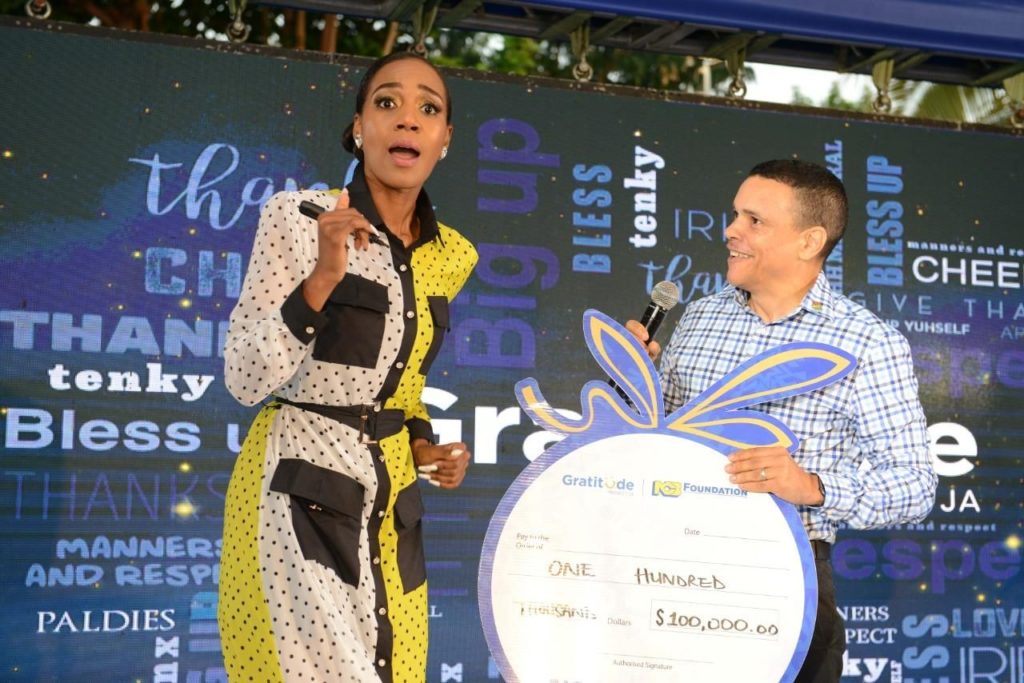 The NCB Grant A Wish- Gratitude project had one clear mission; to remind Jamaicans that no matter how hard things get, there is always something to be thankful for.
That's the message the NCB Foundation sends with their Gratitude Project. Each year, they encourage us to think about the things we are grateful for, and find ways to give back to our communities and celebrate the people and organisations that improve our lives. And they don't just talk the talk. They lead the call by giving back to Jamaican communities and charities each year through their Grant-A-Wish initiative.
However, in 2019, they kicked it up a notch by allowing the public to vote to select the top organisations and individuals they believe deserve the millions of dollars in prizes.
Once the votes were in and the winners selected, the NCB Foundation then invited the nominees to a ceremony (which I hosted) to celebrate the winners and hand over their prizes. Many of those who were nominated, but not selected for the top prizes, were also invited.
The "losers" knew they wouldn't be collecting any monetary gifts, so they came with zero expectations. Many of them had worked so hard to support their causes and communities, often with little recognition, so they were just happy to have an enjoyable experience and be celebrated for an afternoon.
But NCB has something big in store for them…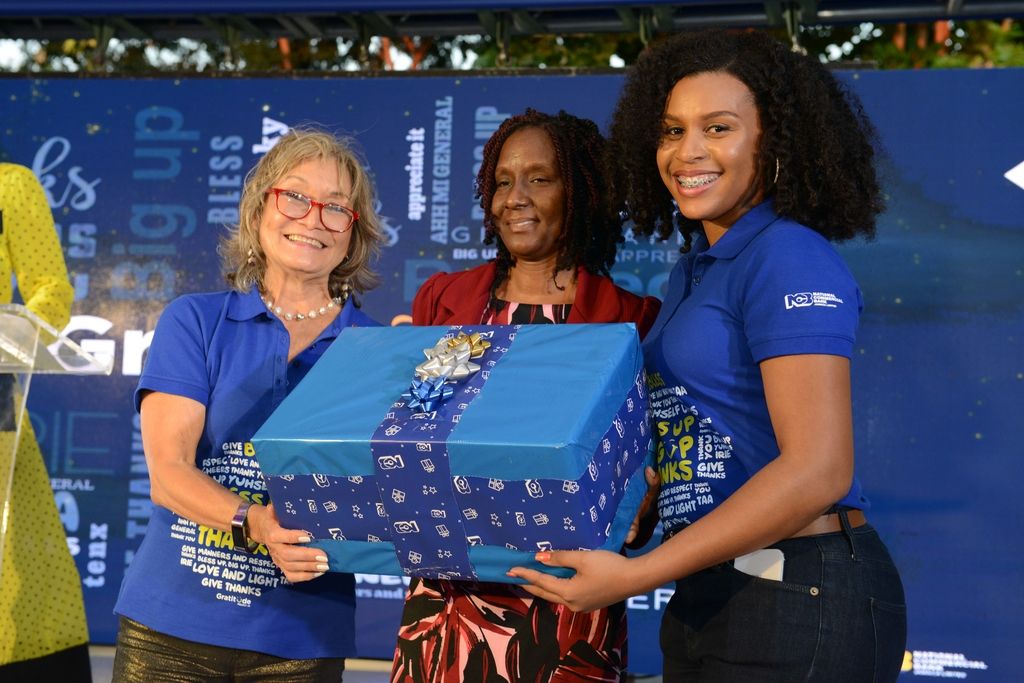 $1M dollar donations stun charities
The NCB Grant A Wish- Gratitude Project ceremony started out as planned. All the top-voted individuals and organisations received their cheques.
The big winners, Pringle Home for Children, Haven Nursing Home and Care Centre, and the Jamaica Autism Support Association, came first in their respective voting categories and each received $1 million dollars towards the development and operations of their institutions.
But wait, there's more!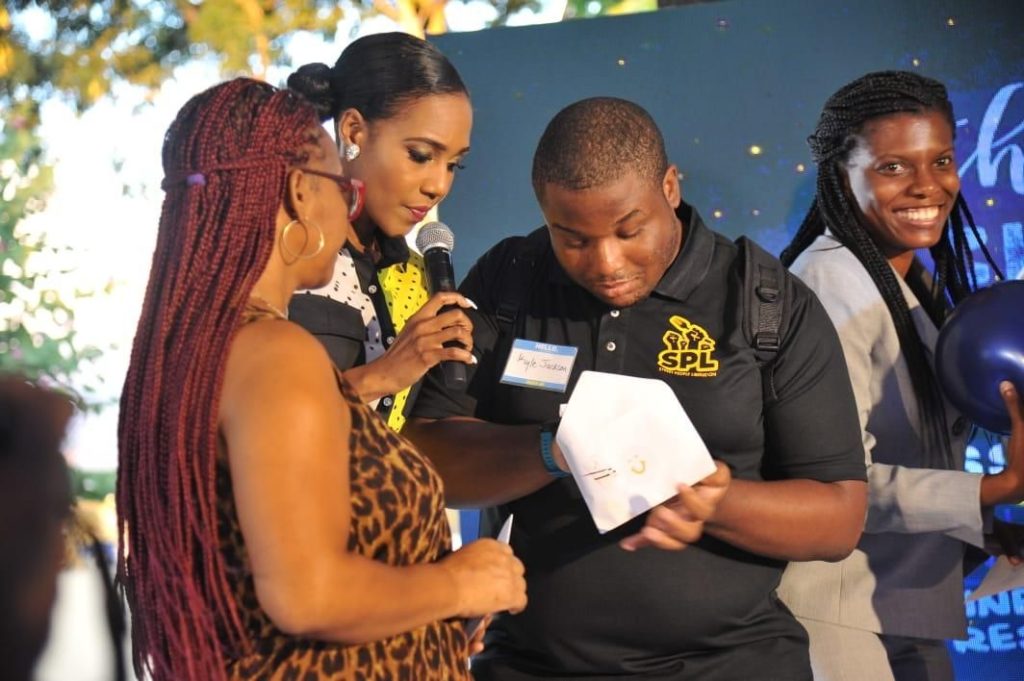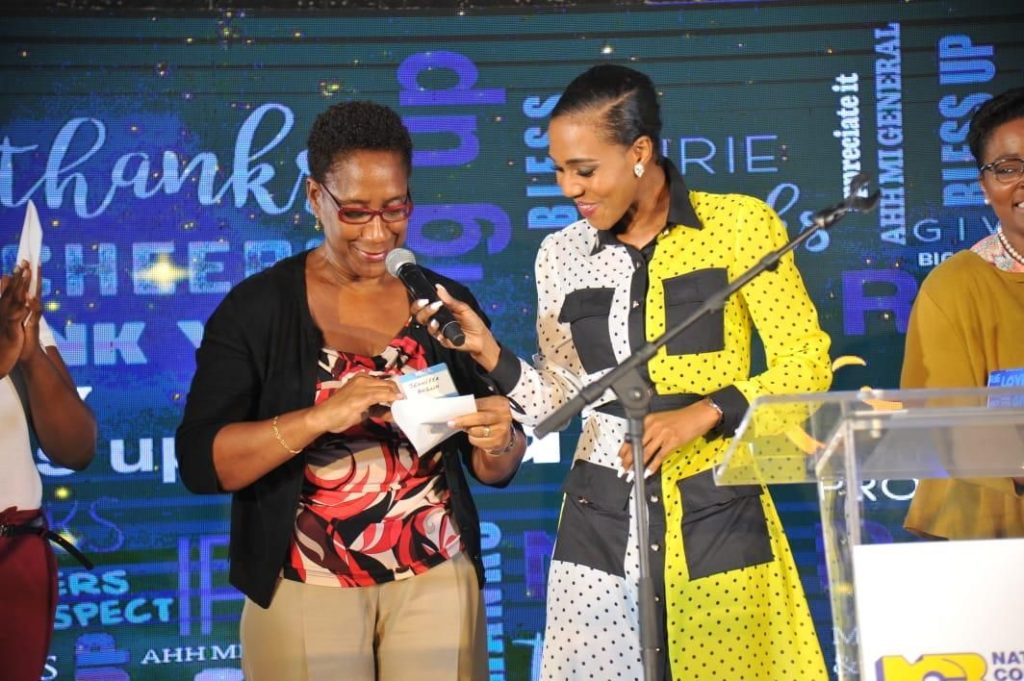 NCB spreads the love!
NCB had lots more in store for the representatives of the unsuspecting charities who just showed up to celebrate. Turns out they would be getting prizes too! To amp things up, we played a few fun games to reveal the dollar amounts that would be awarded to each charity. It was such a joy to watch each recipient shout, jump, clap and cry as they opened their gifts.
Chairperson of the NCB Foundation, Thalia Lyn, also selected The Mustard Seed Communities for her special Chairman's Choice award, and NCB Group CEO, Patrick Hylton, selected Summerfield Boys Home as his President's Pick. Both also received $1 million dollars.
And then, they surprised me! Once everything was done, I wrapped up and closed out the ceremony, but was then called back to the stage.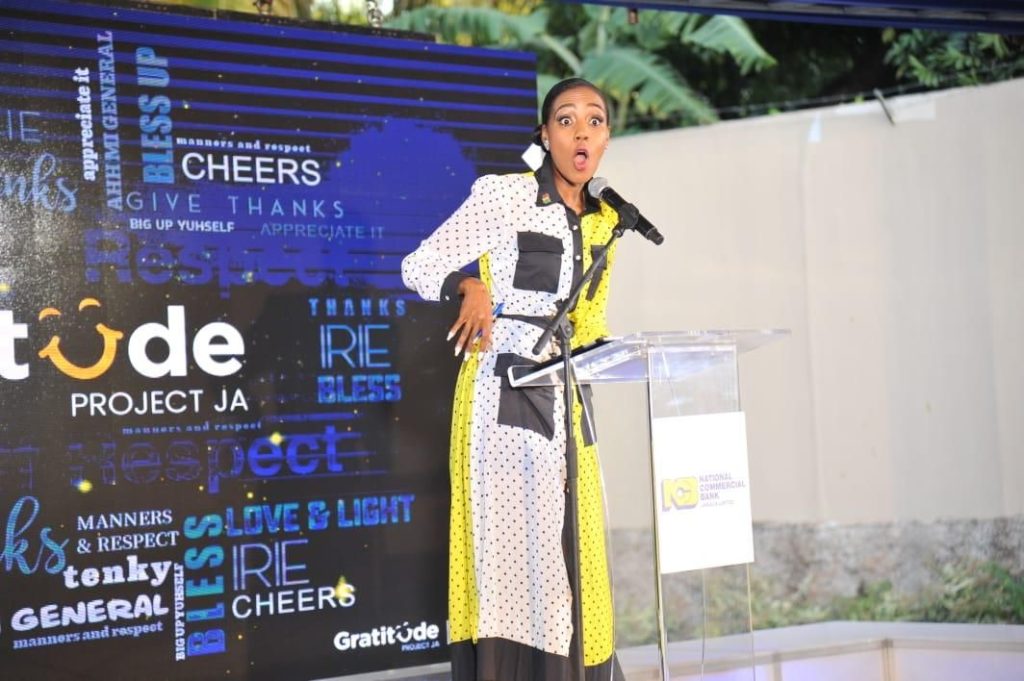 I thought I had forgotten or missed something on the programme!
I get an NCB "Grant A Wish" of my own
Nope! As it turned out, NCB had generously reserved $100K for me to present to the charity of my choice. Without any hesitation, I chose Eve For Life. They are an organization which takes care of sexually-abused girls who have been impregnated and given HIV. I continue to support them and bring attention to their critical and powerful work in the community whenever I have the opportunity to do so.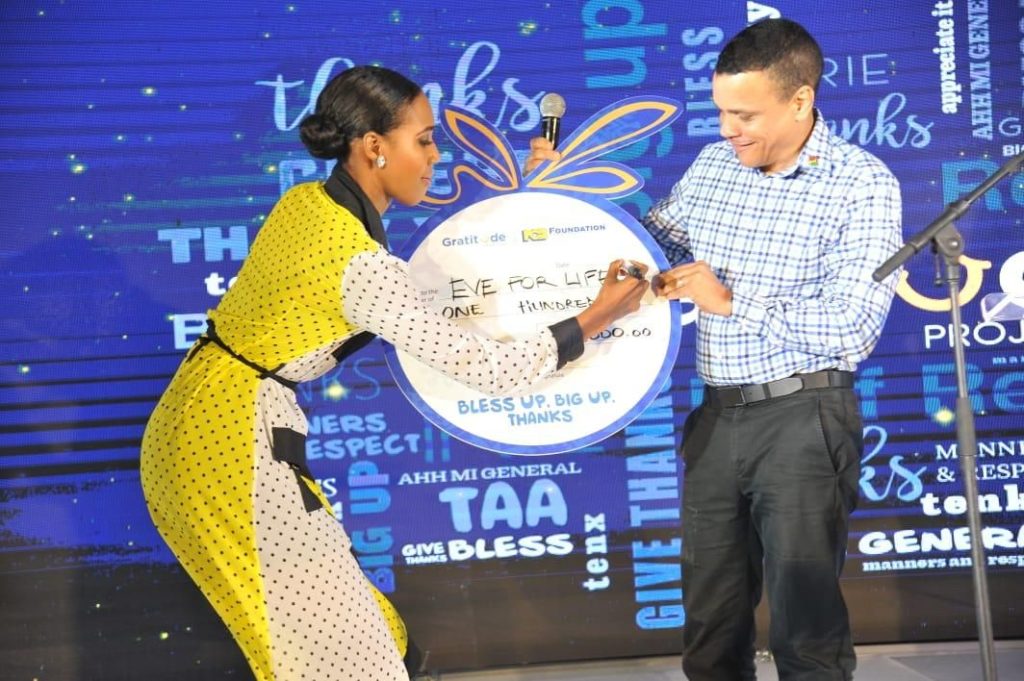 NCB "Grant A Wish" Gratitude is a must!
I am so grateful to NCB for including me in their generosity and allowing me to give this lovely gift. The work that they do by giving back to these charities makes a huge difference in our country and I couldn't be more proud to play my small part in their #GratitudeProject.
At the end of the day, the charities walked away with a grand total of $12 million dollars in donations from the NCB Foundation. For more information on the NCB Grant A Wish Gratitude project visit http://jamaica-gleaner.com/article/news/20200206/ncb-grants-12-million-wishes-through-gratitude-project
Good vibes, pass them on
I hope that NCB's generosity will inspire us all to give freely and in any way we can, even if we're not recognized for it, because it means so much to those who receive it. And trust me, your kindness, your efforts, your contributions do not go unnoticed.
Equally important – don't forget to thank those who give to you! You may not be able to give them a million dollars, but a little gratitude goes a long way.
So, what are you grateful for?