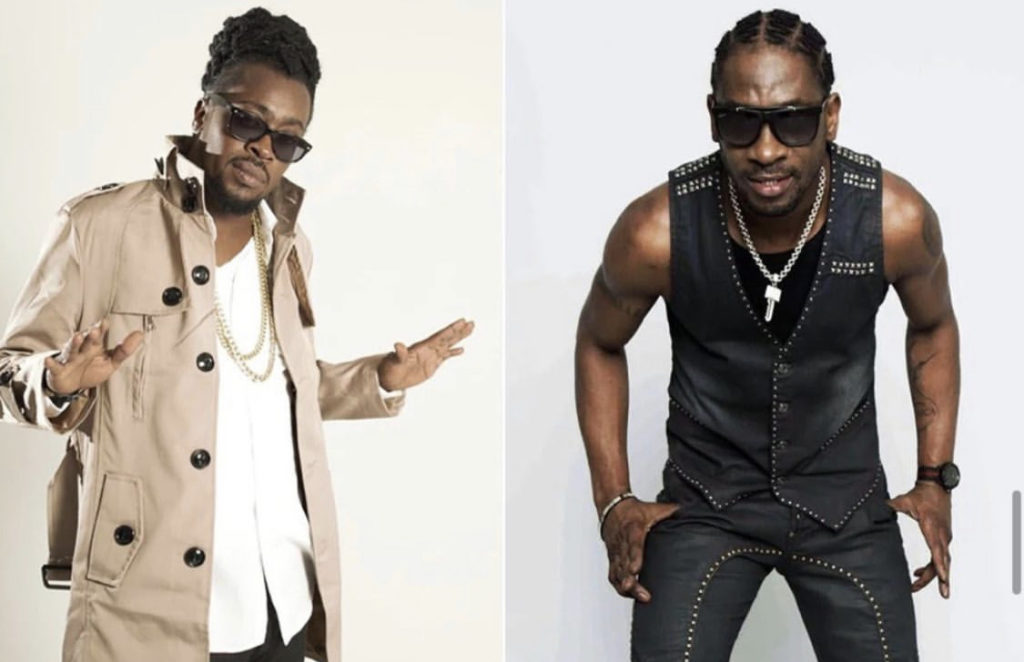 Beenie Man and Bounty Killer, Jamaica's dancehall giants and living legends, battled on the Verzuz platform just hours ago. It is truly hard to articulate my emotions. 3.7 million people tuned in and the veterans left us wanting more. I have been an avid onlooker since Verzuz started promoting these virtual battles. They have been a great source of entertainment as the world tries to cope with the stresses that come with Covid-19. The first attempt between Babyface and Teddy Riley was an epic fail because of data issues, technical glitches etc. but they were eventually able to redeem themselves the week after. Erykah Badu vs Jill Scott had me swooning in my living room and regretting not buying incense and candles to match their super fly zen. I missed Ludacris vs Nelly but I would not and could not miss my very own, do-it-for-the-culture battle between King Beenie Man and The General Grunggaadzilla, Bounty Killer.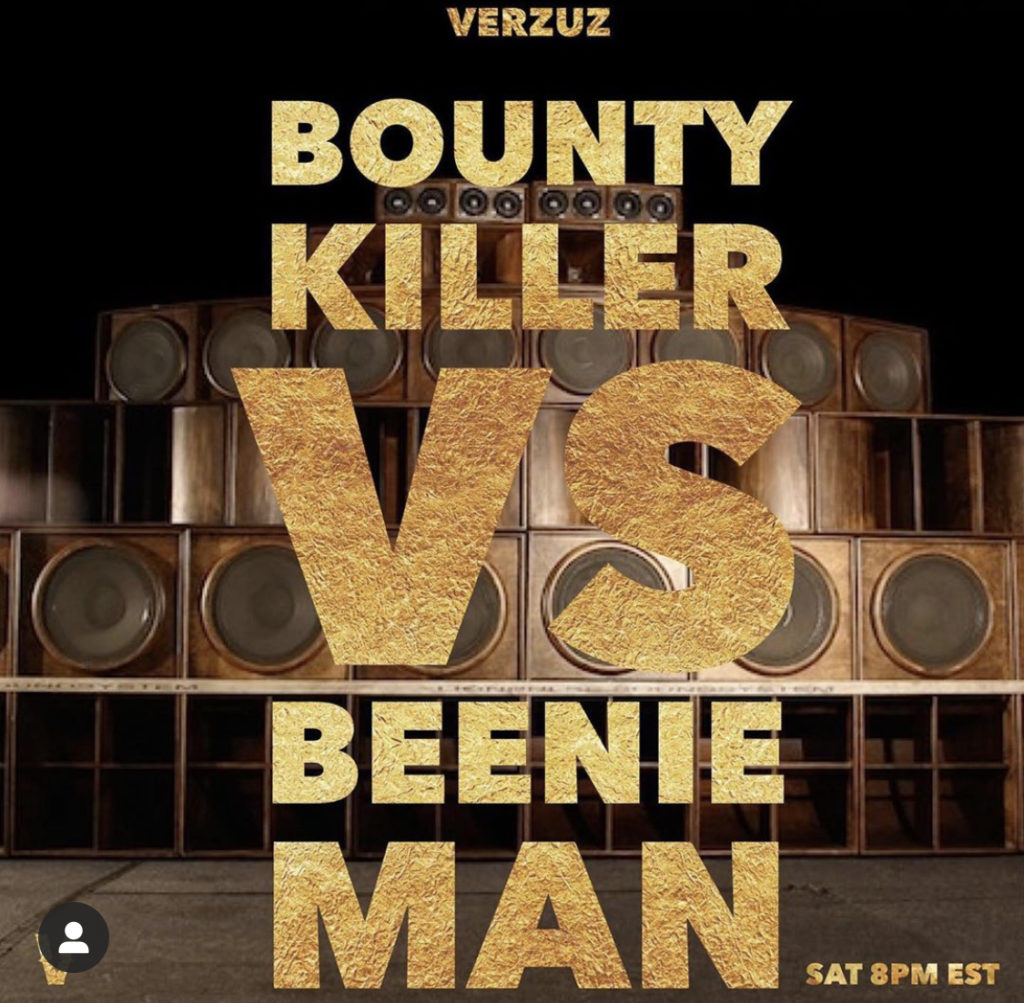 For Jamaicans, you have to understand a few things, clashes have always been a part of our culture. Generationally, it has been a showdown of lyrical creativity and quick-mindedness. Clashes can catapult the career of artistes, establishing respect, increasing popularity, reach, income and opportunity. Clashes are synonymous to Brand Jamaica. Jamaican artistes (especially Dancehall artistes), will tell you that even if their careers do well abroad, getting the respect and support of Jamaicans is the highest honour.
Growing up in the 80s, I would have been too young to attend the stage shows at the time. The expletives, sexually suggestive or violent lyrics, scantily attired women, "colourful" characters, and the strong smell of marijuana would have been a no-go zone LOL. I am now an adult and I've attended and revelled at so many stage shows and witnessed the amazing prowess and unique styles of our artistes.
Beenie Man is affectionately known as the "gyal dem sugar" (ladies man) possessing flair, charisma, dance moves, and hits that appeal to men and women. He is always up for a good time. Bounty Killer has an unmistakable and unshakable voice. He commands respect and attention by just uttering his famous sayings "people dead", "kaboom" "cross, angry, miserable." His lyrics are harsher and go straight for the jugular of any opponent. His all-black attire and serious countenance have been a part of his signature. Over the years, we have seen him laugh and smile more while performing.
Although Beenie Man was eventually crowned King of the Dancehall in 2009 at Sumfest, Bounty Killer will forever be his formidable lyrical opponent. As veterans in the business, they have buried their hatchet, publicly shown respect to each other, and have encouraged fans all over the world to accept that their battles will be friendly ones.
On Saturday, May 23, 2020, viewers from all over the globe tuned in to watch the first-ever dancehall, in-person battle hosted by Verzuz TV. Beenie Man and Bounty Killer did not disappoint. They delivered a high energy set for a full hour. They pulled out their catalogues that span decades, incorporated unique dance moves, and flew our flag high. Based on the comments, it is safe to say that this has been the best battle on Verzuz thus far.
So what were my favourite moments? There were so many but let me try to countdown.
10. The Set-up
Leave it to Jamaicans to really set a stage. The other Verzuz battles have had other participants sitting in chairs, some in studios, or some obscure places. But not Beenie Man and Bounty Killer. They represented the 2.7 million locals and 7M in the Diaspora in fine form. Authentic Jamaican clashes are identified by the set up of speakers, respective DJs juggling, old posters plastered in the background, and the presence of Jamaican flags. For this virtual battle, our veterans gave us the authentic look and feel of Jamaican dancehall culture. For us, it's "go hard, or go home."
9. Our DJs
I have to take the opportunity to acknowledge the DJs who set the precedence with their amazing song selections and juggling during the warm-up session. Kurt Riley (Beenie Man's DJ) and Richie D (Bounty Killer's DJ) took us through old school reggae, roots, rock, and dancehall. For 30 minutes, they treated viewers to a taste of what was in store for later. The sound was clean and crisp. As they gave us hit after hit, celebrities and superstars joined what was to be the most epic battle ever. Those DJs, as simple as their roles may seem, set the stage and allowed our music to transcend borders.
8. Dress to Impress
A part of the strong brand Bounty Killer and Beenie Man have is their image. Both came out dressed to impressed. Very similar fits and colours. It isn't uncommon to see international artistes perform in basic tees and jeans (and that's fine) but Jamaicans will always make an effort to look their best, especially when they are presenting to large audiences. These legends have evolved and so has their fashion sense. It was a good look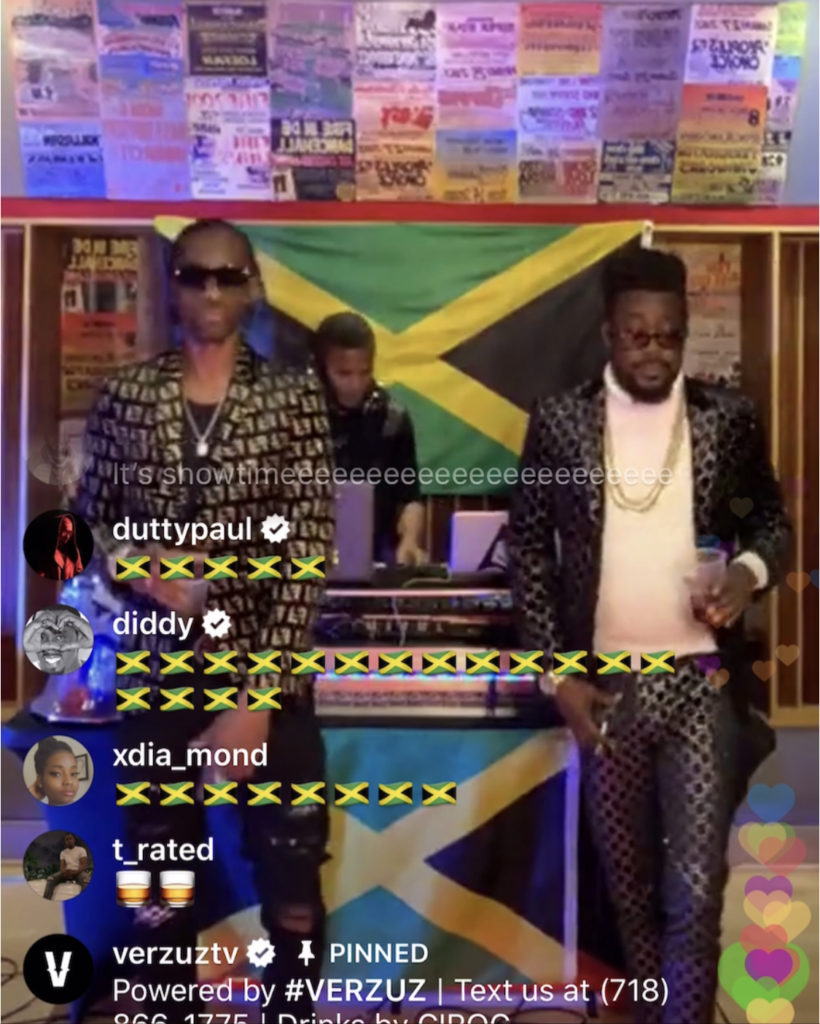 8. The National Anthem
Leave it to us to be different and to strike a chord on a different level. For those who came onto the LIVE late, the battle started off with our National Anthem. It's not just a song, but prayer and it's something that gives us goosebumps when we have the opportunity to hear it played on massive platforms. It was a fantastic way to start the Verzuz Battle.
6. Telecoms war
With events and performances moving online, viewers have become even more dependable on fast internet speeds and solid connectivity. In fact the first Verzuz battle between Babyface and Teddy Riley was as a result of connectivity issues and glitches. It was a teachable moment that in all this planning, WI-FI connection must be perfect to provide the best, uninterrupted entertainment value. As the battle wound to a close, Beenie Man and Bounty Killer thanked the sponsors, the respective teams and the telecommunications giant Digicel for the great connection. Beenie acknowledged the competing telecom provider Flow as well, but Bounty wasn't having it. His comment spawned laughter, tweets and social media jabs battle between FLOW and Digicel. It also shows you the power of reach and influence.
5. Police try to lock off the dance
What is a Jamaican dance or stage show without the police attempting to lock it off? This was as authentic experience as you can get. Dances are usually locked off because they have gone past the allotted time and/or surrounding areas have made reports about the noise. Either way, we have a saying "Dancehall cya stall" meaning the party cannot be stopped. Beenie Man asked the officer "do you want to be that guy" who locks off such a feel-good vibe from so many people. He made it very clear that the battle wasn't going to end and the authorities retreated forthwith.
4. Riri Joins the Live
Bad gyal Rihanna herself entered the live chat room and we all went crazy. But it seems as if the person most excited to see her present was Bounty Killer. LOL After he delivered a tune, he acknowledged her in true Bounty style that had everyone including Beenie man, the DJs and set-up crew all in stitches.
3. Tune for Tune
Clashes are only successful if participants can select a winning playlist, be in sync with their DJs, ride the rhythm, move through various songs and counteract back and forth. Both Beenie Man and Bounty Killer are stalwarts. Their careers span decades and they are very knowledgable about each other's skills, songs, and fan favourites. They showed us perfectly what a battle should look, feel, and sound like.
2. Beenie Man's And Bounty's Dance Moves
Let the memes begin! Before the clash was over, the dance moves were already made into gifs and spread all over. Typically, opponents in clashes are serious but Bounty Killer was feeling himself when he dropped that sweet dubplate that incorporated techno music. He lost his ish and I lost my wig. It was great to see him just let loose and have the music take hold of him. Beenie Man, known for his dance antics, also gave us lots to laugh at. Thanks to these two, 2020 has been saved and we all went to bed feeling a lot lighter. Of course, it didn't tale long for the internet to do a mash-up video and superimpose it with a Jamaican gospel song LOL
1. Jamaica is the Biggest Brand in the world
A small island, the size of a dot on the world map, a third world country has the power, authority and influence of continents combined. Our culture has infiltrated and dominated in industries that range from entertainment and business to academics, sports, and gastronomy. This little island which has memories of enslavement and still experiences the effects of postcolonialism has gifted the world music genres such as ska, mento, reggae. Later on, it influenced the creation of hip-hop and many other sounds. Jamaica has birthed greats like Marcus Garvey, Bob Marley, Usain Bolt, Dr. Hon. Louise Coverley-Bennett and many others. It was fitting to close the night with ONE LOVE.
Jamaica- We are the CULTURE. We are Entertainment. We are Fashion and Style. We are Creativity. We are Lyrics and original speech. We are inimitable. We are Jamaican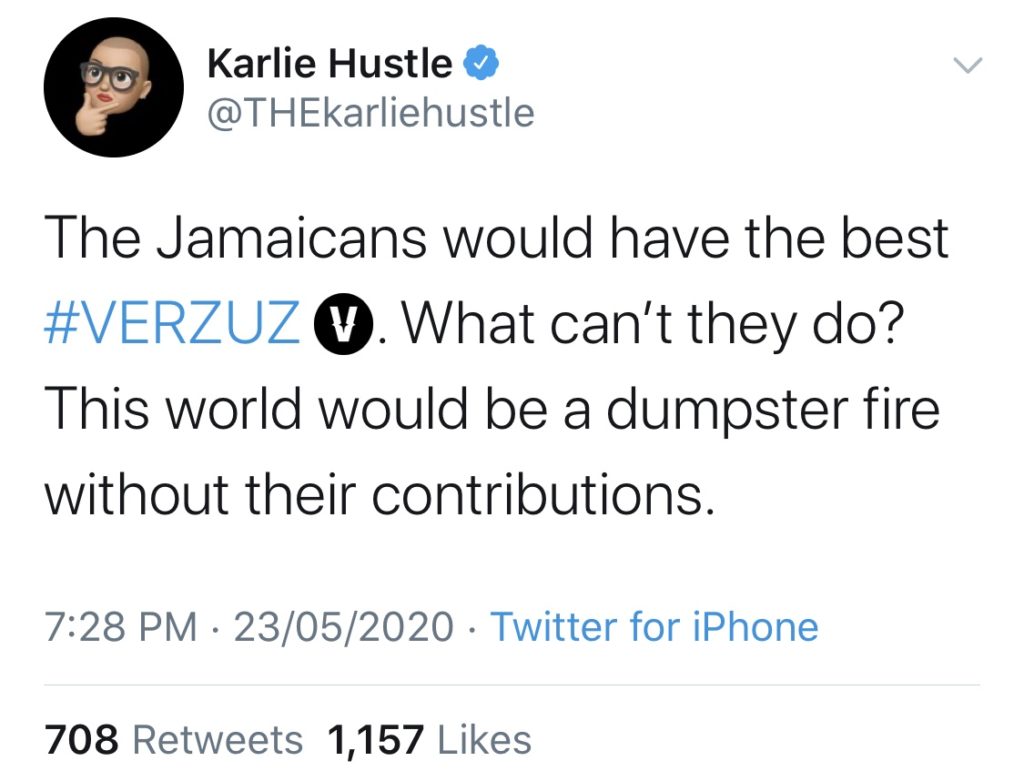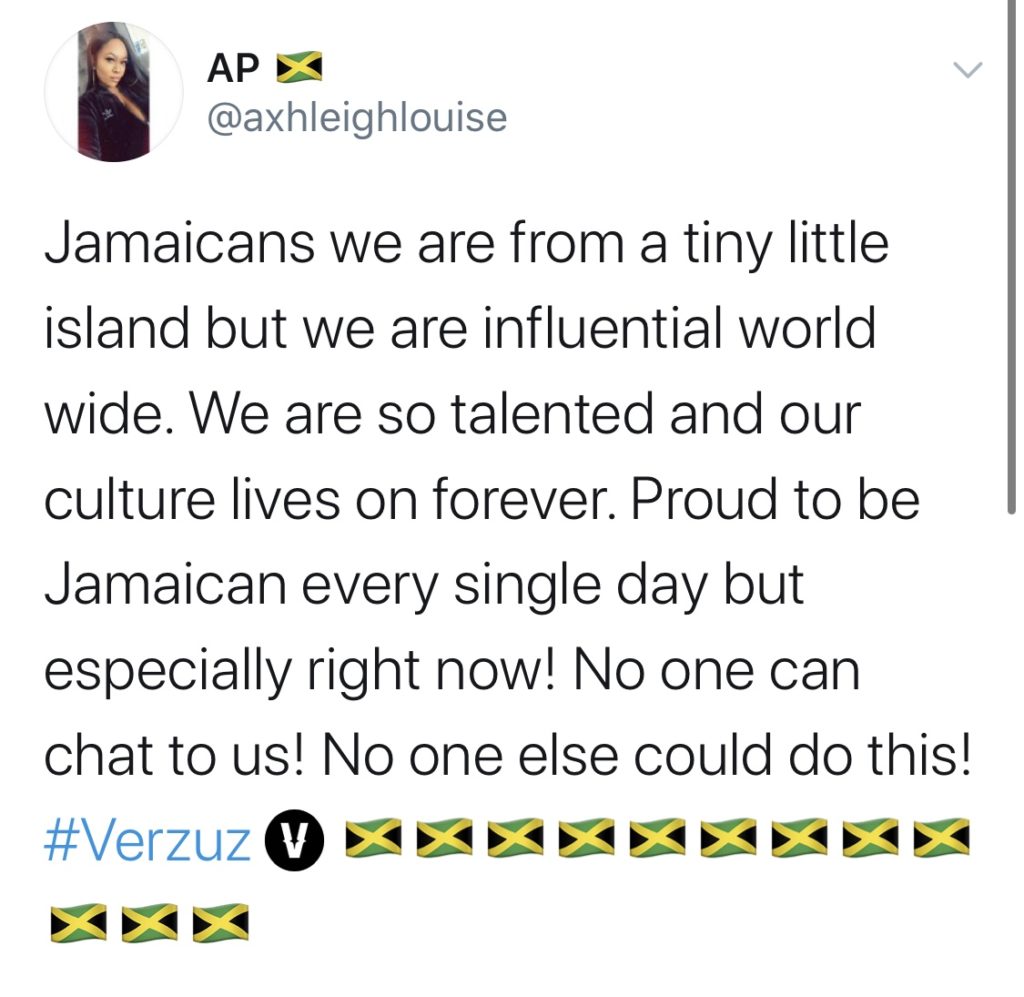 So who won? It seems to be a tie on the internet. In my opinion, Killer had the advantage. Beenie did well but as a package and based on what clashes are about, Bounty presented a solid catalogue. Tune for tune selection, two dubplates, ad-libs and jabs in between songs made him the victor in my book. Either way, both sides represented 100% . Jamaica won! History was made, Bounty Killer and Beenie Man can add yet another achievement to their already impressive resume and Jamaica etches her culture and brand into the minds and hearts of Jamaicans and non-Jamaicans alike.
To watch the full battle visit Verzuz TV – Bounty Vs Beenie
Cheers
TK