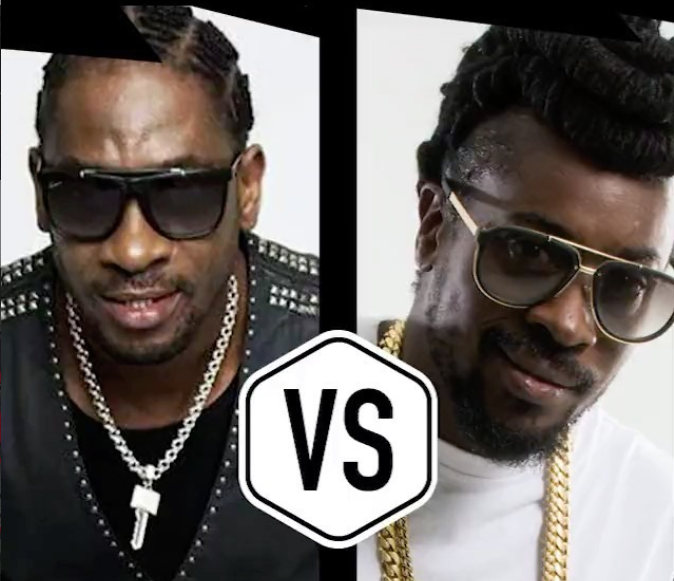 Brand Tings! It has officially been a week since Beenie Man and Bounty Killer obliterated the Verzuz clash on Saturday, May 23, 2020. For those who might have taken a trip to Mars to socially distance and missed it, I have you covered, here's a review of the epic battle delivered by Beenie Man and Bounty Killer
A new clash between popular boy groups (can I still call them boy groups?) 112 and Jagged Edge took place on Memorial Day (Monday, May 25, 2020), two days after the Bounty-Beenie lyrical showdown. Many Instagram users thought it was a bad idea. Most commented that it might be better to wait a little longer after the smoke had cleared from the Dancehall battle. Others thought that there wouldn't be any upcoming battle to supersede the Beenie Bounty clash for the rest of 2020. Anyhow, they proceeded and the 112- Jagged Edge battle was, as expected, overshadowed by the residual high that viewers were still on from Saturday's Dancehall battle. But I am really not here to compare battles, I am here to talk about the data, engagement and the general aftermath.
What does the data say?
The Beenie Man- Bounty Killer Verzuz clash had 1.25 + billion impressions. According to Verzuz it is probably more when they take into account other posts that were made without tagging Verzuz. There were also 3.2 million total views. The clash trended across social media platforms and both Bounty and Beenie earned their best streaming days of 2020 after the Verzuz battle. According to Billboard, Beenie Man achieved 906,000 US streams (+187.5%) while Bounty Killer achieved 367,000 US. streams (+291%).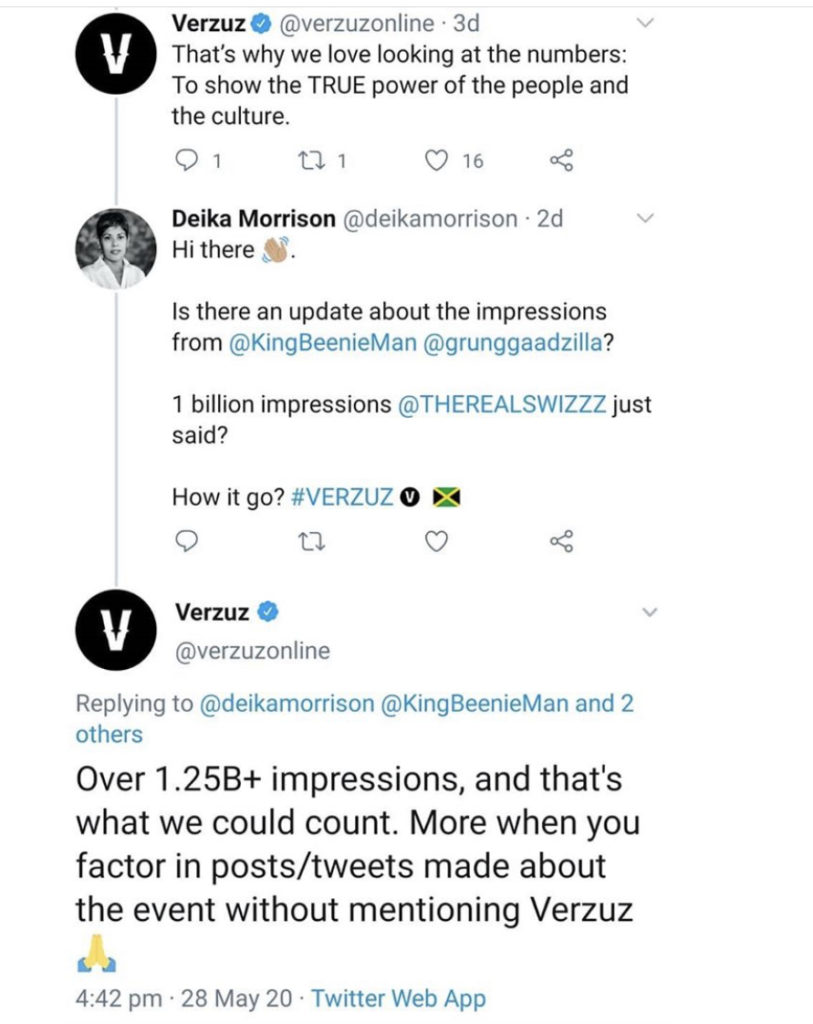 I have had a week to absorb it all, I am now calm, lucid and able to share the biggest Brand lessons I learnt from the Beenie Man Bounty Killer Verzuz Clash:
1. Bring Your Idea To The Table!
As the world tries to figure out what "normal" will look like on the other side of Covid-19, most of us have been relegated to our homes, figuring out zoom and other video conference tools, working remotely, homeschooling, trying to pivot, dealing with lay-offs and furloughs, pulling out our hair and mentally trying to cope with everything else in between. Most have turned to social media platforms for much-needed entertainment. We have seen an upsurge in Livestreams, podcasts, vlogs, DJs spinning virtually, song associations, online karaoke, and concerts. If it's music-related, we have seen it all…or have we? You would think that with all that entertainment happening in the online space, there wouldn't be room for any more.
* Verzuz enters the chat room*. Verzuz TV, founded by Swizz Beatz and Timbaland, was able to carve out space in this online noise and provide entertainment that attracts hundreds of thousands of people all over the world. The idea? To pair up musical legends/icons and have them "battle." Such a simple concept that has managed to entertain us and leave us feeling high on life for the rest of the week.
Takeaway: Whether you are a personal or professional brand, please understand that the presence of other players in the market, doesn't mean that there isn't room for you. You are unique, your views and experiences are different, hence you will have a different perspective. You may look at the same situation through a different pair of lens and offer value that is lacking in some way, shape or form. You can offer or provide a product or service to the same niche as competitors but package it in a totally epic way. Get to work!
2. Booked as the Underdog, Show up as the Victor
For many, it was believed that this clash was merely going to be valued by the Caribbean region especially Jamaicans. After all, Beenie Man and Bounty Killer, despite having illustrious careers both home and abroad are still not considered mainstream. A Jamaican artiste who is considered mainstream would be Sean Paul (outside of Bob Marley – whose 1977 album "Exodus" was named by Time Magazine as the "Album Of The Century"). The Beenie- Bounty clash was anticipated to add spice and variety to the battle line-ups but was never expected to attract the numbers it did.
Swizz Beatz commented, "Me and Timbaland might have to reset the bar… Jamaica which is thought of as a third world country represented as leaders in the world with almost 500,000 people I cried. We had the world in the building just with two icons from Jamaica celebrating each other. Jamaica won. It was a big, big 'bashment'. What Beenie Man and Bounty Killer did tonight was iconic."
Takeaway You are as big as you think your brand is. For many of us, we think little of ourselves. We underestimate the power we have and consider ourselves underdogs so we show up as such. We do the bare minimum because we have already counted ourselves out. We believe that our personal and professional brands are too small to make an impact. Ultimately, it's our mindset, attitude, and approach that keep us being underdogs. Beenie Man and Bounty Killer reminded us that you don't have to be a household name to be impactful. The online chat was a blue tick verified carpet and those DJs delivered. If you do what you love, deliver impeccably to your community or niche and you are great at what you do, it means that when the opportunity arises, you shouldn't show up as the underdog, you show up as the victor and bet on yourself.
3. Be So Good They Can't Ignore You
Hours and days after the battle, Beenie Man and Bounty Killer's performance was reported as the "best Verzuz battle ever" all over the world. Every online platform you could imagine sang praises- Complex, Revolt, Los Angeles CBS local, The Voice UK, Billboard, and even CNN. Bruv…CNN!! Don't believe me? Take a look Beenie Man and Bounty Killer compete in first reggae and in-person Verzuz battle on Instagram Live The patriot in me says "CNN welcome to the best show on earth, thanks for finally playing catching up" LOL. Even Spotify jumped on the bandwagon and some of us had to remind them that it was rather interesting that they "celebrated" our amazing music and artistes and yet deny Jamaica access to their service. But I digress…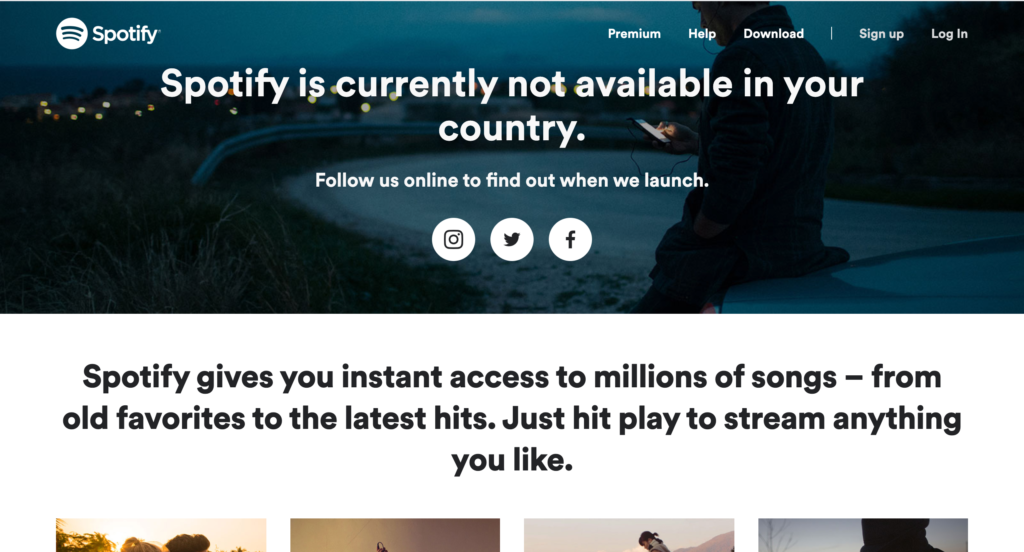 Takeaway Beenie Man and Bounty delivered so well, surprised the hell out of so many, and had millions talking about them a week after. They were too good to be ignored. If you are building your brand and business, it is natural to yearn for the attention of credible platforms and notable people who will acknowledge and share your talent with their audiences. Some of you spend way too much time trying to get people in high places to like you. or notice you. Personally, I say build, build excellently and let your excellence be unconditional. It means that you operate at the highest level regardless of conditions, situations, where you are, or aren't, who is watching or not. You build excellently regardless of how small or large your opportunities are, and you honour them all. Execute as if it's your last performance, last show, last job. Be so damn good, that you cannot and will not be ignored.
4. Building A Brand is a Marathon
The Verzuz battle between Beenie Man and Bounty Killer was monumental. It ran for 2 hours inclusive of the warm-up "juggling" session. Beenie Man and Bounty Killer are 46 and 47 years old respectively. They both started their musical careers at extremely young ages and eventually took it seriously in their teens. Decades later they are regarded as icons, legends, veterans of Dancehall. Now in their 40s, they delivered a performance to locals and foreigners in a manner that showcased a golden timeline and highlighted a rich, deep and wide catalogue on both sides. To be honest, those of us who are fans of Beenie and Bounty will tell you that they scratched the surface. There were still so many songs left, but so little time. What I can tell you is that they were able to gain new fans.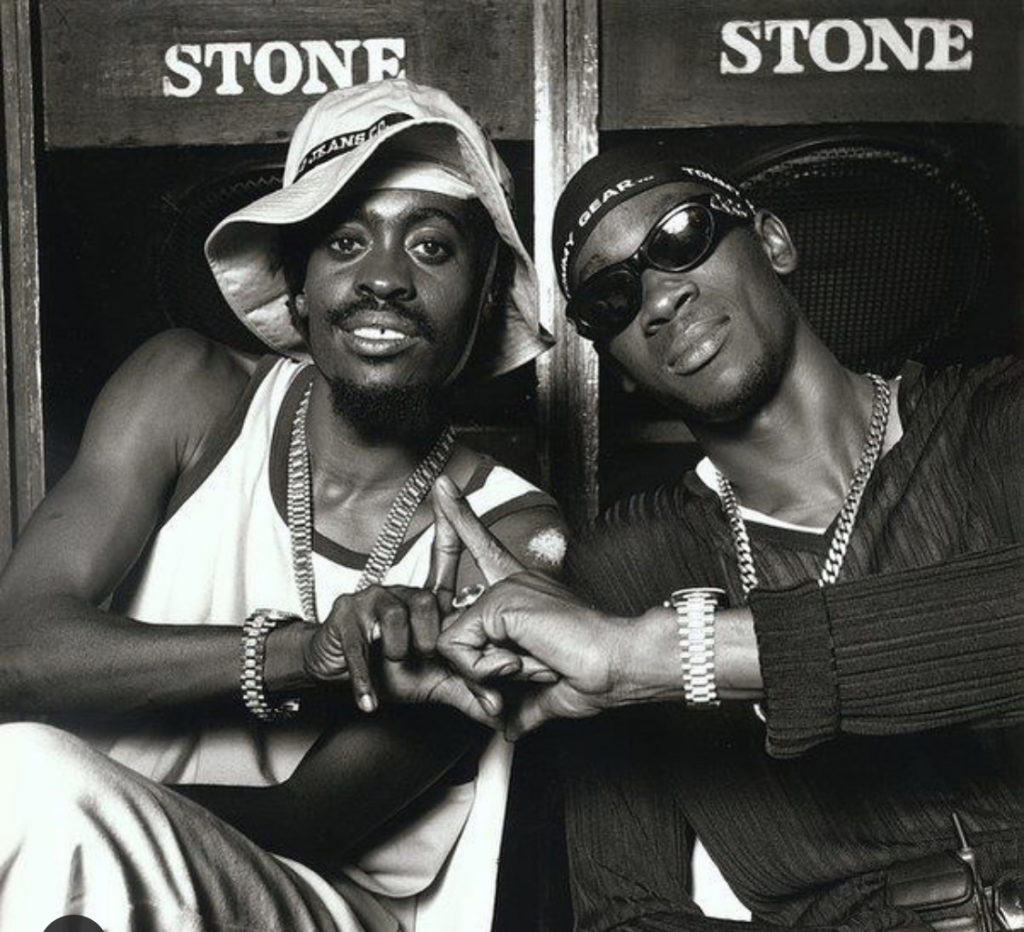 Takeaway You have to put in the work. Brand building is ongoing. Brick by brick, step by step, task by task. You have to build that catalogue and that goes for any brand in any business. In a world that thrives on being insta-famous, and getting immediate gratification, being diligent and getting steady results over a period of time doesn't seem appealing. However, it's the insta-famous who don't seem to be sustainable. There is no longevity or legacy. To be considered the best in the business, you have to be ready to run that marathon, to learn, improve and strengthen over the years. You have to be able to adjust, adapt and reinvent yourself while still being relevant. You must be able to consistently produce quality content or service that not only retains old loyal customers but continues to attract new ones. What Beenie man and Bounty KIller exhibited were personal brands that took the time to build a strong catalogue that when given the opportunity, they were able to deliver flawlessly. Don't be the hare…be the tortoise.
5. Build an Evergreen Brand
475,000 watched the IG Livestream, Beenie and Bounty trended on Twitter, increased viewership across other streaming platforms, exploded on replays and had 1.25 billion impressions. It was official, they went viral, instantly, in different countries, spaces and languages. This is a creator's dream. Currently, there are agencies and digital marketers trying to figure out how to make their content viral. The thing about viral content is that it has to be timely and relevant. It must get in front of the right audience and appeal to senses that urge users/viewers to share across platforms. In the ever-changing, noisy world we live in, viral content can have a 24-48 hour cycle. Then it's on to the next thing. But let's talk about evergreen content/brands. As much as Beenie and Bounty went viral, make no mistake, their performance will be added to a list of evergreen content. This term refers to content/brands that always remain relevant across time and generation. Footage of their performance will be used as reference points for years to come (locally and internationally) and will now be added to their already impressive repertoire.
Takeaway: In building your brand, it's ok to create viral campaigns, they have their place but it must be complemented with long term vision, strategy, and execution. When you are trying to be the best, you must aim to be the standard, the reference, the thought leader or expert. To do that, your product, service, or talent must be evergreen.
6. Authenticity Trumps All
Bounty Killer and Beenie Man showed up in their authenticity, doing what they love, doing it well and setting the stage on fire. These two icons have ben rivals for years with two different styles. Bounty Killer aka Warlord, 5-Star General, Poor people Governor, Ghetto Gladiator. He has been one of the strongest voices in Dancehall representing underserved communities.For some, his lyrics were described as being too violent but he authentically told stories of the poor communities. His lyrics, persona and style have always aligned with his personal brand and beliefs. Beenie Man, over the years, unlike Bounty, had a brand persona that appealed largely to the women. He built a brand known as The Doctor, The Girls Dem Sugar and the ultimate King of the Dancehall. He knew how to make women lose their minds. Both have matured over the years, they have evolved and reinvented themselves but their music, style and persona have remained the same. What we witnessed from their performance is that
Takeaway In order to build a brand, it has to be rooted in authenticity. It means that everything you do and everything that is an extension of you will or should continue to reflect your core values. Bounty and Beenie carved out their spaces and despite the industry changing around the, they remained true to who they are and what they represent. It's important to define your brand values, voice and integrity. Flip flopping and trying to be everything to everyone will damage the brand and jeopardise your fan base. When you operate in authenticity, you do what you love and you do it well, you cannot fail.
7. Brand Collaboration
Collaborations are to be win-wins. When it was announced that Beenie Man and Bounty Killer were going to be the headliners last week, the Verzuz IG page, saw an increase in fan following by 500,000 within six days and celebrated one million followers by the start of the showdown. Then after the showdown achieved 1.25 billion impressions. That is the power of brand equity. Fans of Beenie and Bounty, lovers of Dancehall and Reggae music, Caribbean people who were excited to see representation and global friends of Jamaicans opted into the Verzuz platform. But Verzuz wasn't the only entity to benefit, Beenie and Bounty were exposed to a massive global audience- celebs, movers and shakers who have now become fans and brand advocates for Beenie and Bounty.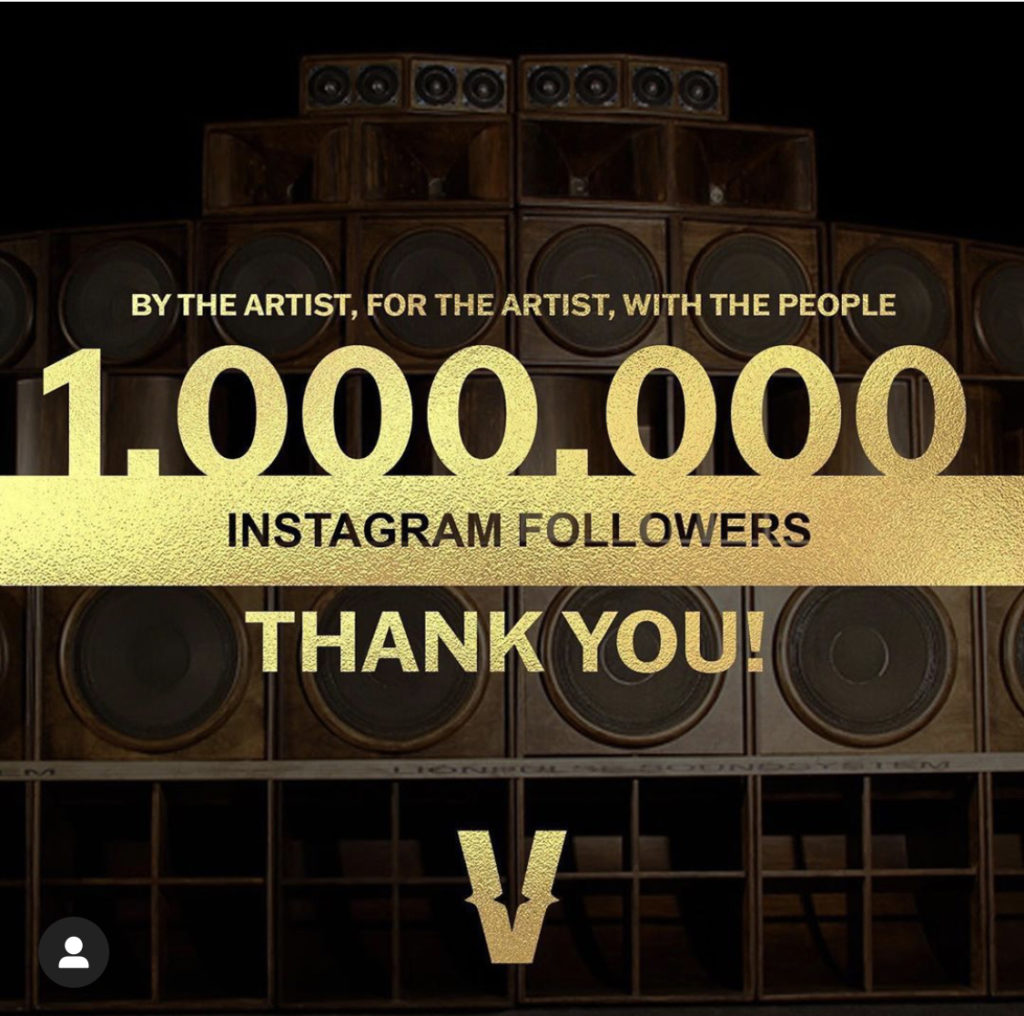 Takeaway Don't underestimate the power of your personal brand. Smaller brands usually believe that the bigger brand has more to offer them and often times sell themselves short. In this case, Verzuz might have been deemed the "bigger brand" but look at the numbers Beenie Man and Bounty brought to the Verzuz platform. Regardless of how powerful or influential a potential partner is, regardless of who they are or what they offer, ensure that you know your value, your worth, and what you are bringing to the table.
Takeaway 2 When discussing potential collaborations, don't be too quick to partner with just anyone. There are partnerships that tend to be one-sided or aren't a good brand fit. Be discerning and ensure that the potential collaboration (regardless of who they are) aligns with those who echo your sentiments or who have similar brand values to yours. Ultimately, collaborations should enhance your brand, not dilute or jeopardize it.
8. Opportunity Favours the Prepared
Billboard announced Beenie Man as the winner but named Bounty Killer, the People's Champ. See Billboard's Scorecard and Winner For the Showdown. Billboard stated that " While Beenie proved the more strategic selector, Bounty Killer's off-the-cuff adlibs and manic energy — especially when he noticed Rihanna in the IG audience — kept the mood up." What I want to highlight is the preparation that went into the clash from the set up to the attire to the presentation. But I want to single out Bounty Killer. He is the less popular of the two in terms of hitmaker, recognition and reach. He came with his hits just like Beenie, he has been a formidable rival for years- the ying to Beenie's yang, however, Bounty was more prepared. In fact, between the friendly banter, he kept reminding Beenie and viewers that "he and Beenie are friends but he is here for the clash." He came with two dubplates, a huge personality, ad-libs, a pallbearer theme, techno beat and dance to match LOL. Even though Beenie Man achieved way more streams after the Clash, Bounty received a 291% increase. The individual percentage impact on his brand was greater.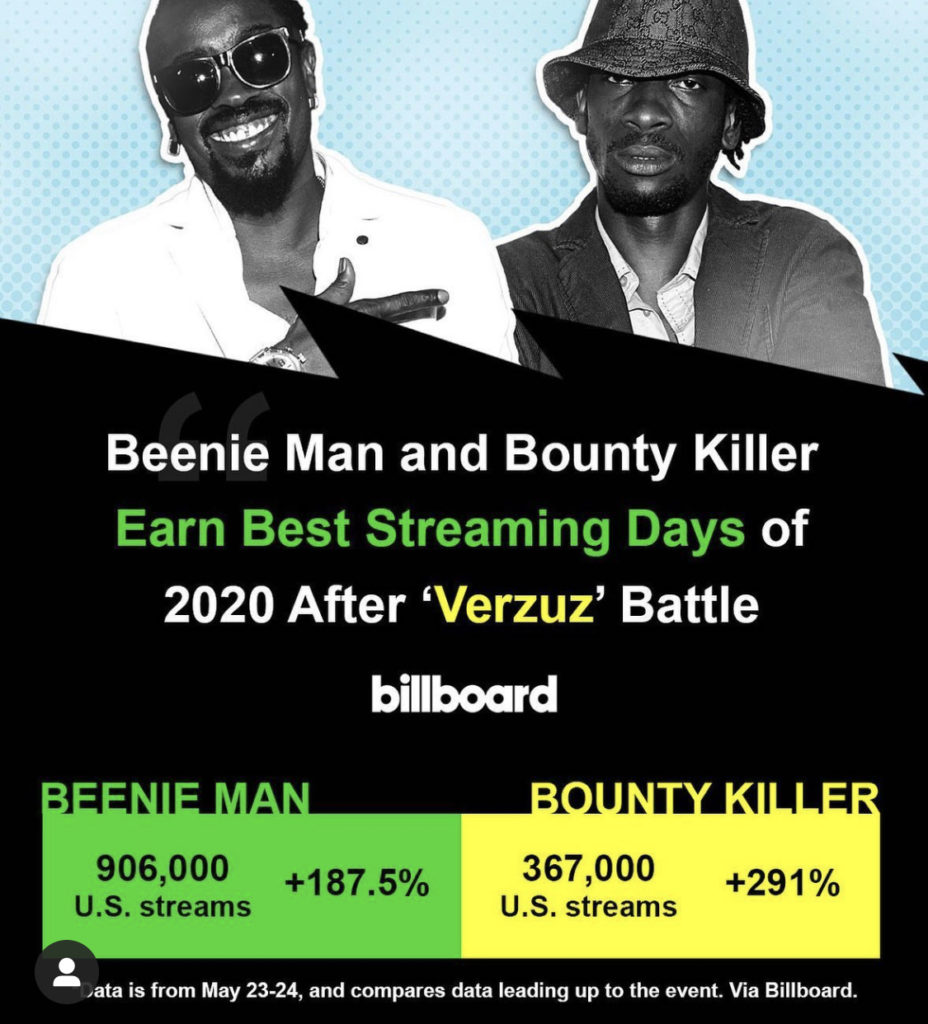 Takeaway Even if you are amazing at what you do, even if you could close your eyes and deliver well, there is something brand sexy and successful about preparation. When preparation meets opportunity, the results can be mind-blowing. Preparation is respecting your talent, craft, or brand. It is respecting the process, respecting the job and going all -in. It is paying attention to the smallest of details and leaving no room for error to create an unforgettable brand experience that separates you from everyone else.
Whether you are #TeamBeenie or #TeamBounty, they did us proud. My biggest takeaway is don't compare yourself to others. Don't try to be like anyone else. "Today you are You, that is truer than true. There is no one alive who is Youer than You." – Dr. Seuss.
This evening, Sunday, May 31, 2020, Verzuz TV will feature Gospel giants Kirk Franklin and Fred Hammond. It won't be a battle, but a celebration, a virtual hug, a little consolation for all the hurt that is being felt and expressed across America and the world as it relates to racism. I will be tuned in to receive the blessings and anointing. The lessons continue.