In December 2019, I traveled to Singapore for two weeks to speak at the Classroom Without Walls Entrepreneurship Immersion Programme, held by the amazing Dr. Ai Addyson-Zhang. In Part 1 of this post, I wrote about how I met Dr. Ai and came to be a part of the event (you can read it here). In this second and final part, I'll share the experiences I had in Singapore and how, despite going there to share my knowledge, I came back learning so much more.
---
Throw everything you know about the typical conference out the window and imagine this. A 10-day immersion programme in a new, exciting country where you are surrounded by students from all ages, industries and backgrounds who all share one simple desire: to learn the life skills necessary to thrive in the globalized, connected world of the future. That's what Dr. Ai's Classroom Without Walls Entrepreneurship Immersion Programme was all about.
Our daily sessions were filled with amazing speakers from all over the world who not only taught the subjects they spoke on, but lived it. In my session, I shared my journey in growing a social media community in the past few years and all the lessons I learned in doing so. Here's a quick sneak peek of my session, which I shared on Instagram.
As amazing as these sessions were – and they were amazing – stepping outside of the "classroom" was the true highlight of this experience. The choice of Singapore for this programme was not coincidental. Dr. Ai specifically chose it because she wanted her students to learn, not just from speeches and workshops held in a hotel conference room, but to see it all in action in a functional, thriving society. In many ways, Singapore itself was the classroom without walls.
Comfortable, liveable workspaces
Dubbed the "Silicon Valley of Asia", Singapore has a thriving tech scene. As part of the 'Classroom Without Walls' programme, we visited the local offices of tech-giants, Hubspot and Adobe. These are businesses hard at work, building and advancing technology all over the world, so you'd think they'd be all work all the time, but it was the complete opposite. I was blown away by how they transformed their offices into spaces where employees could enjoy life and work at the same time – including fitness centers, meditation rooms and even areas for lounging and sleeping when employees needed a break.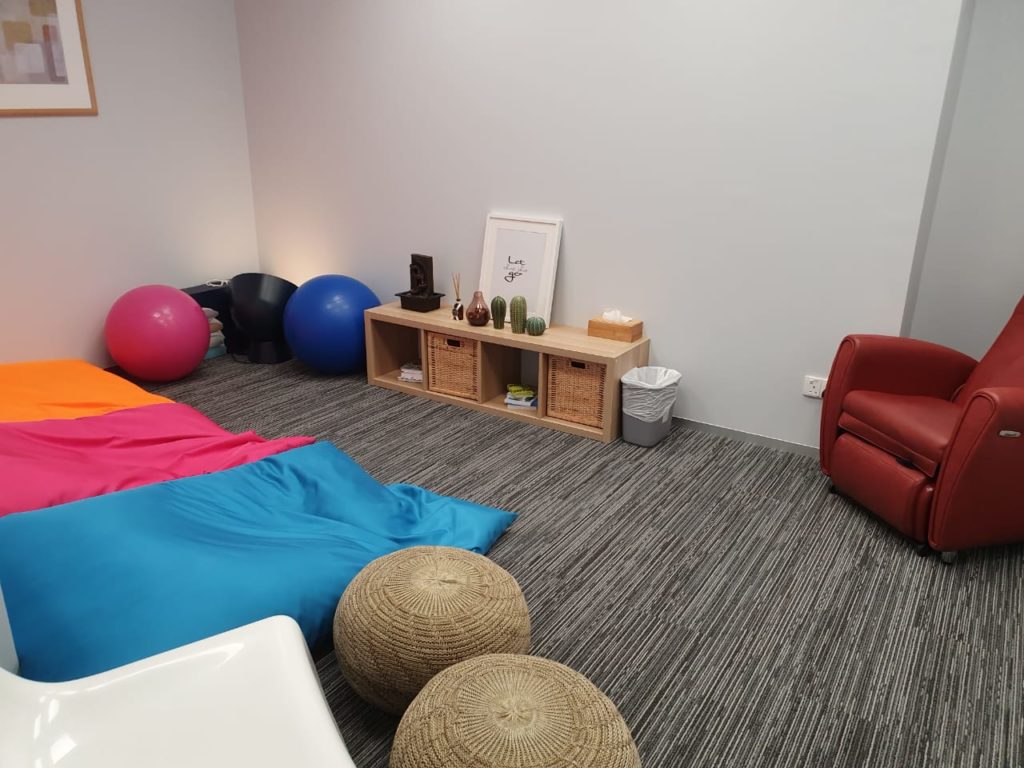 Collaborative startup culture
We also visited the offices of a few other tech companies, including social media analytics software company, Talkwalker; CollabDeen – a 5-year old startup now valued at US$30 million; and ShopBack – another startup with a valuation of $300 million. Again, you would probably expect these companies to be protective of their knowledge and processes in order to retain a competitive advantage in the marketplace, but this is not the case at all.
The founders and managers of these companies were more than willing to share their strategies for building and growing their businesses. They believe that sharing and collaborating with others – rather than competing in closed environments – is the best way to foster development for their companies, as well as the country and the technological world overall. It was such a refreshing experience!
The best airport in the world
Taking a well-rounded approach to the learning experience, Dr. Ai of 'Classroom Without Walls' also included a few sightseeing excursions as part of the programme. We visited Universal Studios Singapore, which was every bit as fun as you expect a theme park to be. Yet, it paled in comparison to our visit to the best airport in the world, Changi Airport, which was an absolutely mind-blowing experience.
You're probably thinking, "No one in their right mind goes sightseeing at an airport." I thought so too…until I got there. Imagine walking into an airport and seeing this…
That's the Rain Vortex, the world's largest indoor waterfall – and that's just the beginning. Every floor we visited had a unique view of the falls, load of beautiful trees and flowers and areas to relax. The airport also has a few unique gardens – one filled with cactuses, another with butterflies, and more – and a swimming pool. I was so happy we decided to visit on a day we weren't traveling because, trust me, I would have absolutely missed my flight.
Functional design, in harmony with nature
"Carbon footprint reduction", "conservation" and "environmentally-friendly design" aren't just buzzwords thrown around for inspiration here, it's built into everything Singapore does. They have no natural sources of water except rainfall, so water conservation is part of everyday life. They also conserve on electricity by utilizing sensor-activated technology for lights and electrical facilities where possible, such as in restrooms.
Just like the airport, Singapore's other public facilities and attractions are all built to be environmentally-friendly and functional for everyone. Rather than designing for able-bodied person first, then adding features for the disabled, they design for disabled first, to ensure that these facilities are accessible to everyone. These spaces are also filled with greenery and plants, blending in seamlessly with nature, and helping to reduce the infrastructure's impact on the environment.
Likkle but wi tallawah, Singapore and Jamaica
After coming home and sharing my experience on social media, a few of my followers pointed out how much Singapore has in common with Jamaica. Both are tiny countries. In fact, Singapore is literally referred to as a "little red dot" because of how it is typically represented on maps. Yet, they both offer the world so much more than their geographical size suggests.
Both countries also gained independence around the same time – Jamaica in 1962, Singapore in 1965. In fact, Singapore's first prime minister, Lee Kuan Yew, visited Jamaica during that time to learn from Jamaica's transition to self-rule. He then went back to his country to implement many of the policies that have made Singapore what it is today.
That's where our similarities end. Despite having similar starting points and blueprints, we couldn't be more different today. While Jamaica has a vibrant culture and beautiful landscape, we are struggling with high levels of crime and economic development, something Singapore has all figured out. Singapore has the second most prosperous economy in the world, with superb education, infrastructure, low crime rates and some of the highest wages in the world. I can't help but wonder if it's time to turn the tables and learn a few lessons from Singapore to cater to our own development.
Add Singapore to your bucket list
All considered, I had an absolutely thrilling experience in Singapore. I met some amazing people, saw the most beautiful sites and had a truly wonderful time sharing my knowledge with the participants of the Entrepreneurship Immersion Programme. I can't thank Dr. Ai enough for inviting me to be a part of this journey. I'll absolutely be returning to Singapore in the future and I highly recommend it to anyone looking for an amazing travel experience.