On the cover of the March-April issue of Caribbean Airlines, 'Caribbean Beat' magazine sits one of Jamaica's most beloved media personalities, Dr.Terri-Karelle Reid. Donning a Yolvinta original in her signature bold red, Reid is the face that will greet the thousands of flyers that peruse the Caribbean airspace daily.
Inside the magazine, readers are treated to a detailed profile of the media personality and her rise to fame. From her early days as an aspiring vet with 26 pets at her home in Portmore, St. Catherine to her breakout on the world stage back in 2005 when she represented Jamaica at the Miss World finals in Sanya, China. The former beauty queen, now one of the islands most sought after international hosts, has become a household name and a staple in the homes of people in Jamaica and the Caribbean at large.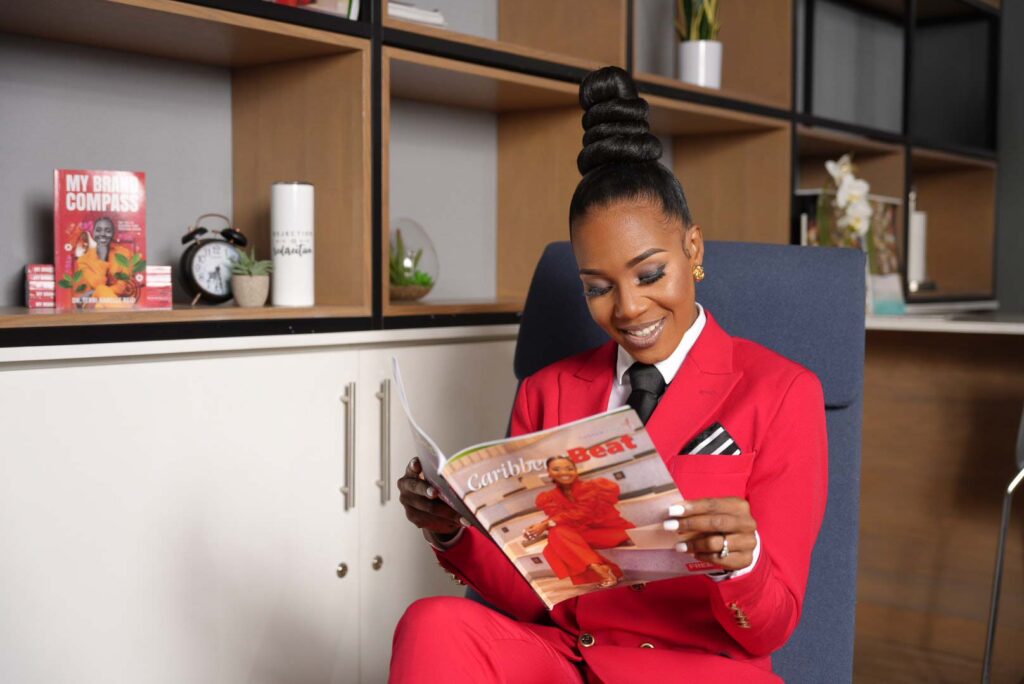 The article delves into Reid's approach to her craft and her dedication to her her family and the people that she serves. As an event host, Terri-Karelle is known for her preparation and research, often immersing herself in every event she participates in, ensuring that the audience members are able to connect the dots. This dedication has paid off in the form of numerous speaking opportunities, the most recent of them being as a TEDx Speaker at the Aston University in Birmingham.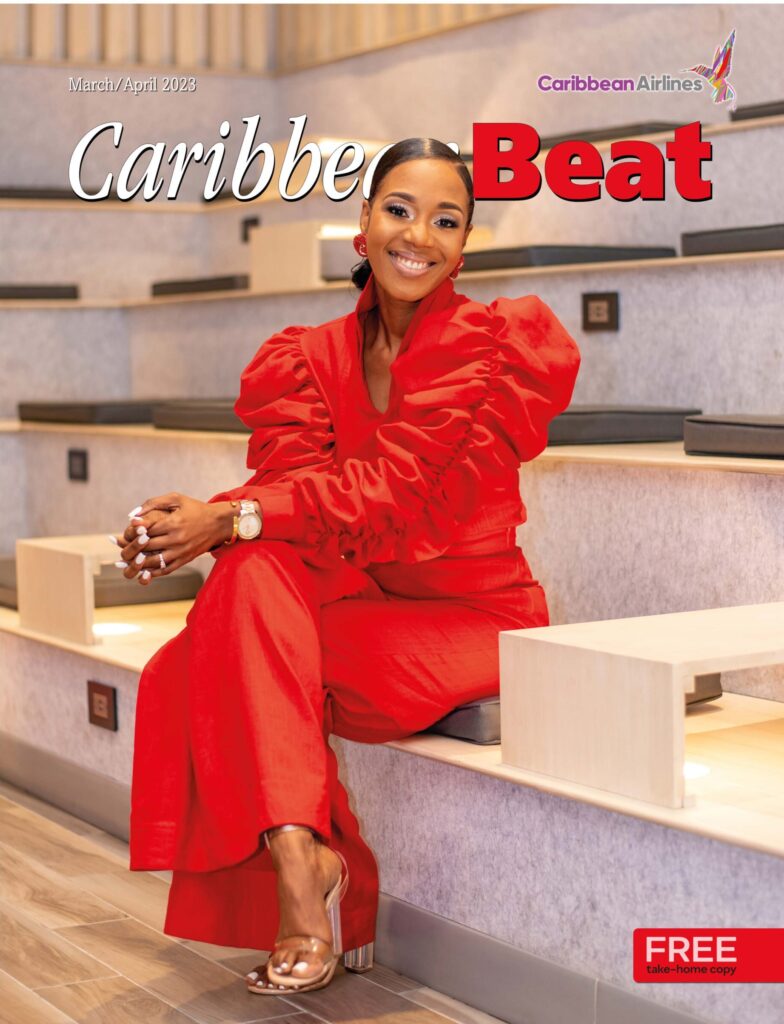 However, it's not just her talent that makes Terri-Karelle Reid a beloved figure. The article also explores her relatable personality and down-to-earth nature. Reid has always been open about her personal journey growing up as a child in a single parent household with a matriarchal head of the house. "This is certainly a full circle moment for me. My grandmother gave up her job in order to nurture me while my mom began her career as a flight attendant on Air-Jamaica. They have helped to shape me into the woman I am today; curious, open, inclusive, and self-aware."
She continued, "For many of us as West Indians, the magazine has a reputation for showcasing the best of the Caribbean, from places, lifestyle, food and culture to its people. To be considered, much less chosen for the cover of the Caribbean Beat magazine is an honour. I endeavour to make my mom and grandma proud. I hope to fly Jamaica's flag everywhere I can, every chance I get," she ended.
Reid is also an advocate for the minority or disenfranchised community and uses her platform to bring attention to issues such as gender discrimination, child abuse, rape and gender inequity. She has been vocal in her support of the deaf community and uses her position to amplify marginalized voices. Overall, the 'Caribbean Beat' piece paints a picture of a talented and charismatic woman of the world who has earned her place in the spotlight. With several upcoming projects in the works, it's clear that Terri-Karelle Reid's star has only just begun to shine.