The UWI Special 75th Book Club "Reading on the lawn" for university students was a delightful event that brought together young minds from diverse backgrounds and faculties on the chapel lawns of the University of the West Indies, Mona Campus on an overcast but cool day. Organised as part of the University of the West Indies' 75th anniversary initiatives, "Top 75 books you should read during 2023", the event was orchestrated to promote a reading culture and to provide students with an opportunity to explore branding and marketing concepts as part of their 75th anniversary celebrations for 2023.
With students out in their large numbers, the curated garden like setting was tastefully littered with blankets imprinted with positive words of affirmation, throw pillows and umbrellas that provided the perfect backdrop with books dangling from a guango tree. While many students brought their own post-it filled or bookmarked copies, others gathered around the designated area as the recognized storytelling writer and TEDx Speaker, Dr. Terri-Karelle Reid, read excerpts from her favourite chapters. During her message, Reid reinforced the importance of reading; "Read to Escape, Read to Elevate, Read to Transform," she noted as she casually perused the pages of her book.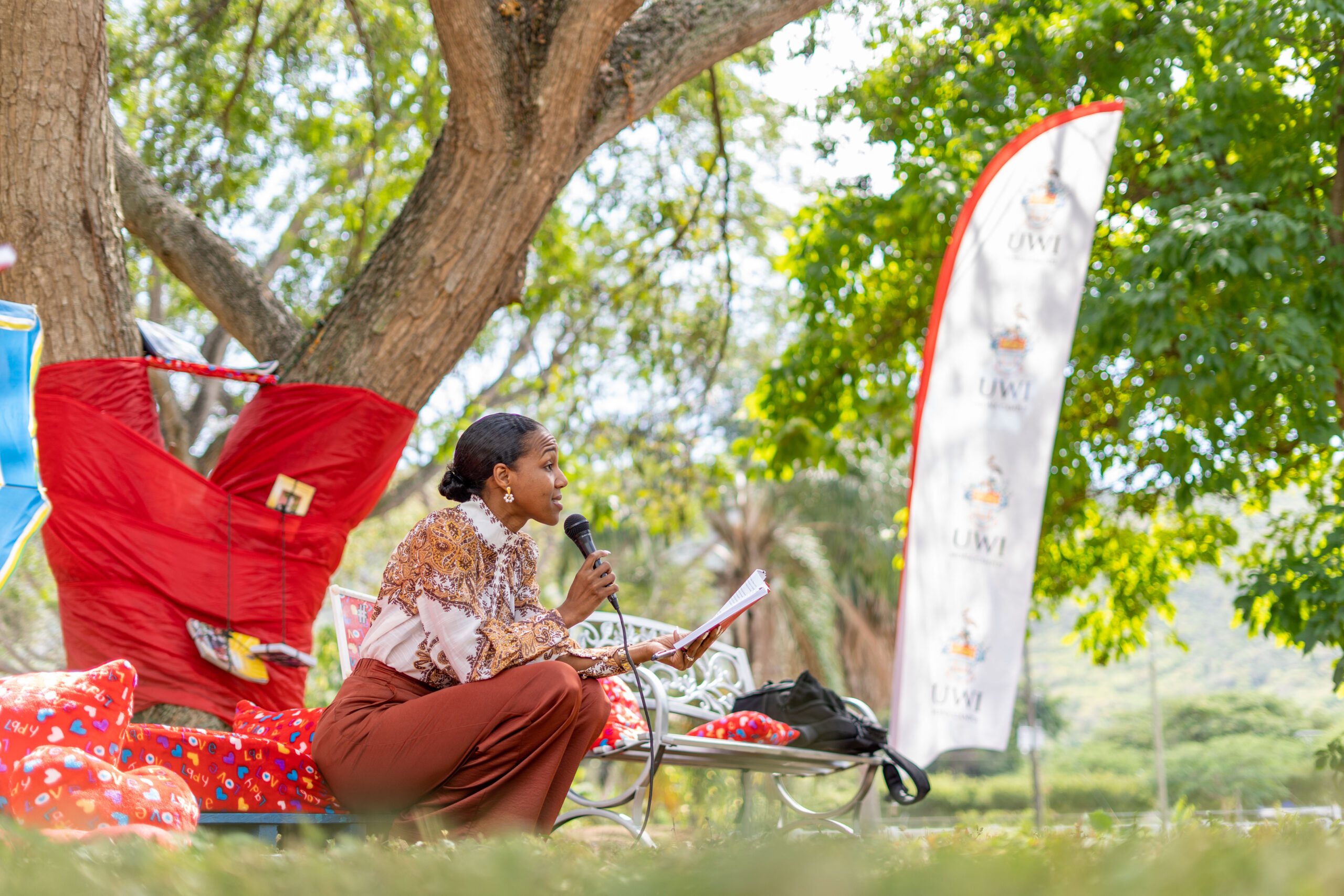 'My Brand Compass: the 13 C's to building your personal brand' is an excellent resource for individuals looking to gain a deeper understanding of self-branding and marketing. The author, experienced motivational speaker, event host and community builder, Dr. Terri-Karelle Reid, provides practical tips and insights that university students can apply to their academic and professional careers.
During the event, Terri-Karelle led a discussion around one of the 5 C's (character) that she considers to be the most important when it comes to self-branding and shared some personal experiences from her time as a student through her corporate stint, finally landing at her pinnacle of entrepreneurship.
The students were attentive and actively engaged in the discussion, asking insightful questions, and sharing their own views and experiences. When quizzed about how to bounce back from negative back lash with the advent of social media, Reid easily responded, "Not performance or performative but with purpose and passion."
After the book reading and discussion, participants had the opportunity to network with one another and connect with Terri-Karelle in a more intimate one-on-one manner. Additionally, the students got the chance to document the occasion through social media moments, ask further probing questions and receiving autographs from the author.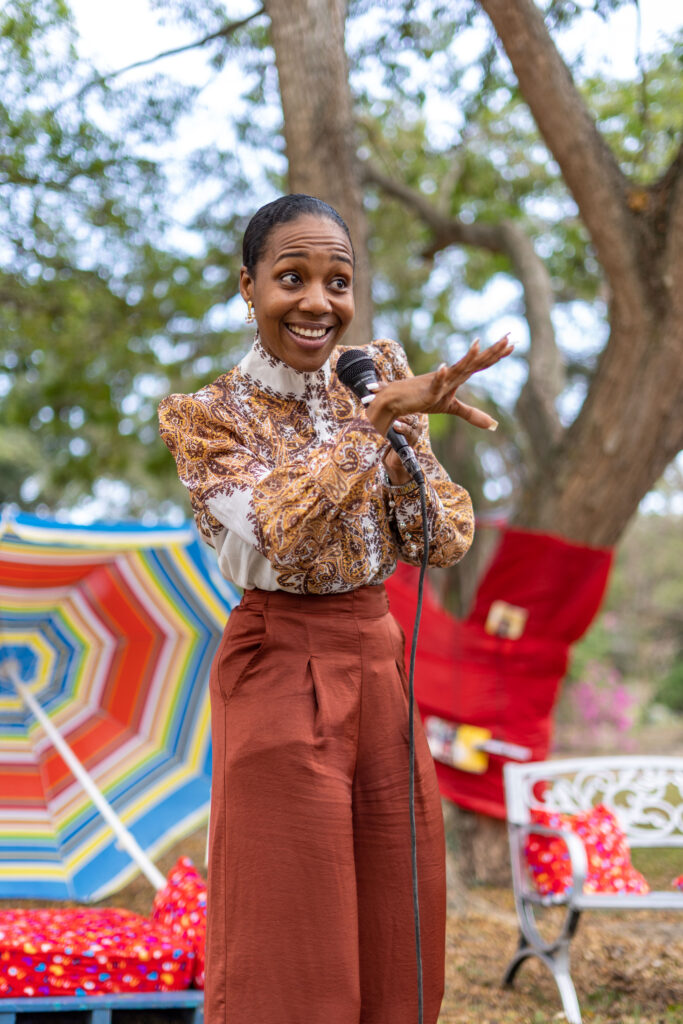 The first Reading of the 'UWI Special 75th Book Club' was an excellent experience that enriched the minds of students and introduced them to the world of branding and marketing. It was an event to remember and one that the university should be proud of.
The UWI's 75th anniversary initiatives are purposely designed and aligned to reflect on its past, confront the present, and articulate plans for its future across all five campuses, as well as internationally through partner associations and affiliates. The UWI 75th anniversary is celebrated under the theme: UWI at 75. Rooted. Ready. Rising.