The 2020 Toyota Rav4 is officially here and she is a beauty! Jamaica is easily affectionately known as "Toyota Country." It is a brand favorite because of a number of reasons: affordability, durability, innovation and comfort.
The RAV4 has always been the hot seller and the anticipation of its arrival was at an all-time high. It isn't surprising that queries started coming in long before the model reached the shores of Jamaica.
The Wait is Over
What to expect from the 2020 Toyota Rav4
The slogan "Now Your World has Become Bigger" is totally fitting for the all-new RAV4. Whether you are exploring the mountainsides, driving along the shorelines, dipping in valleys, discovering hidden gems of Jamaica or simply running errands in the city, the 2020 Toyota Rav4 is the epitome of strength, fuel efficiency and sophistication.
Skylar is the name of my Terri blue Toyota Rav4. The cyan metallic colour enhances the bold presence the SUV already has. She sits low, hugs the road and drives like a dream. The new body is less rounded and has a balanced appeal of mechanical androgeny. She makes a statement every time she passes.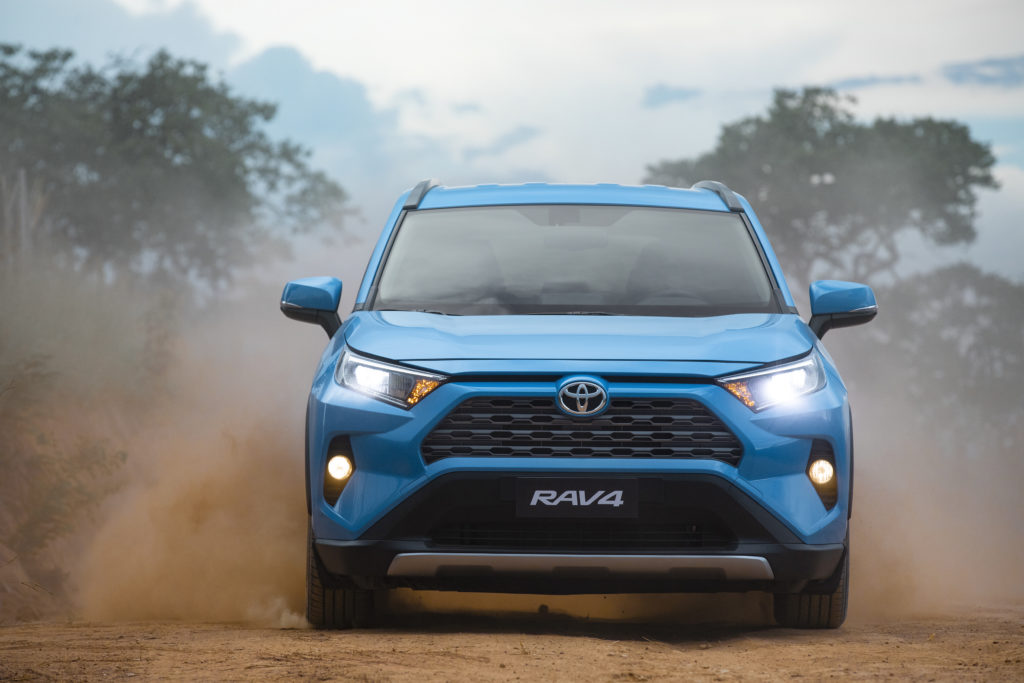 Features that sweep you off your feet
It's hard to narrow down the features that make your heart swoon, but if I could, it would definitely be the wireless charger. For those who know me, my phone battery is always dead or nearly dying. The spacious pocket in front of the gear stick is the perfect place to charge your phone wirelessly.
The three modes Eco, Normal and Sport suit different kinds of drivers. You will almost always find Skylar in the Sport mode. The hold button allows the car to stay stationary despite being in gear. That feature is particularly helpful if you live in an urban area and traffic is horrible. I could speak about the extra USB ports and comfortable seats but the trunk is large enough to hold 2-3 adults. So, if you are like me, a fan of road trips, this SUV is perfect.
For more information visit https://toyotajamaica.com/vehicle/rav4/overview/